Executives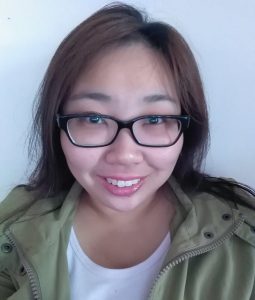 President – Fiona Li (2018 – 2020) Fiona is a second year PhD student at Regis College. She studies Asian feminist theology and Mariology, and loves the colour pink. She looks forward to the day that she can respond to students' nicely worded emails with:


"okay.


Sent from my iPhone."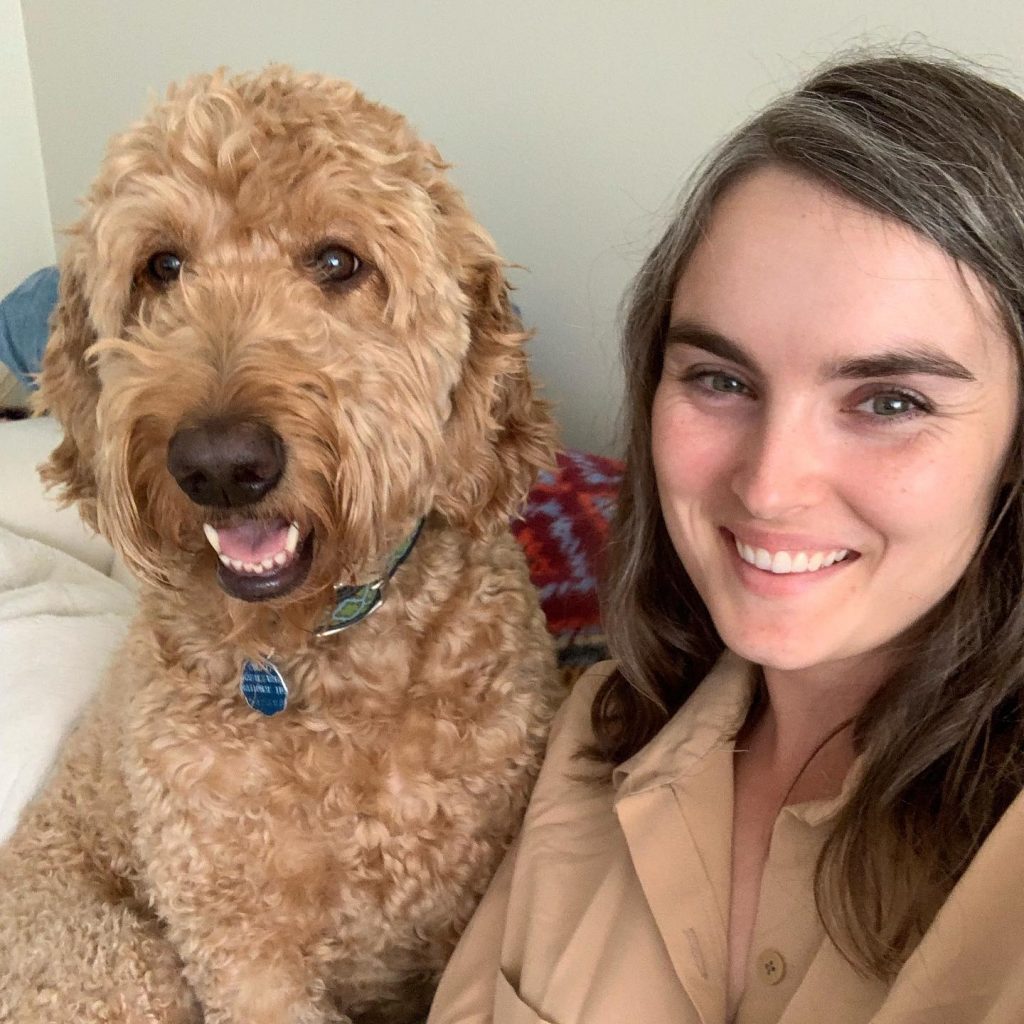 Treasurer – Leanne Ketcham (2018 – 2020)
Leanne Ketcham serves as the treasurer of TGSA and is a PhD student at Emmanuel College in homiletics. She is an ordained pastor in The Wesleyan Church. In any free time she finds between reading and writing, Leanne enjoys sewing, DIYs, and walking her dog with her husband.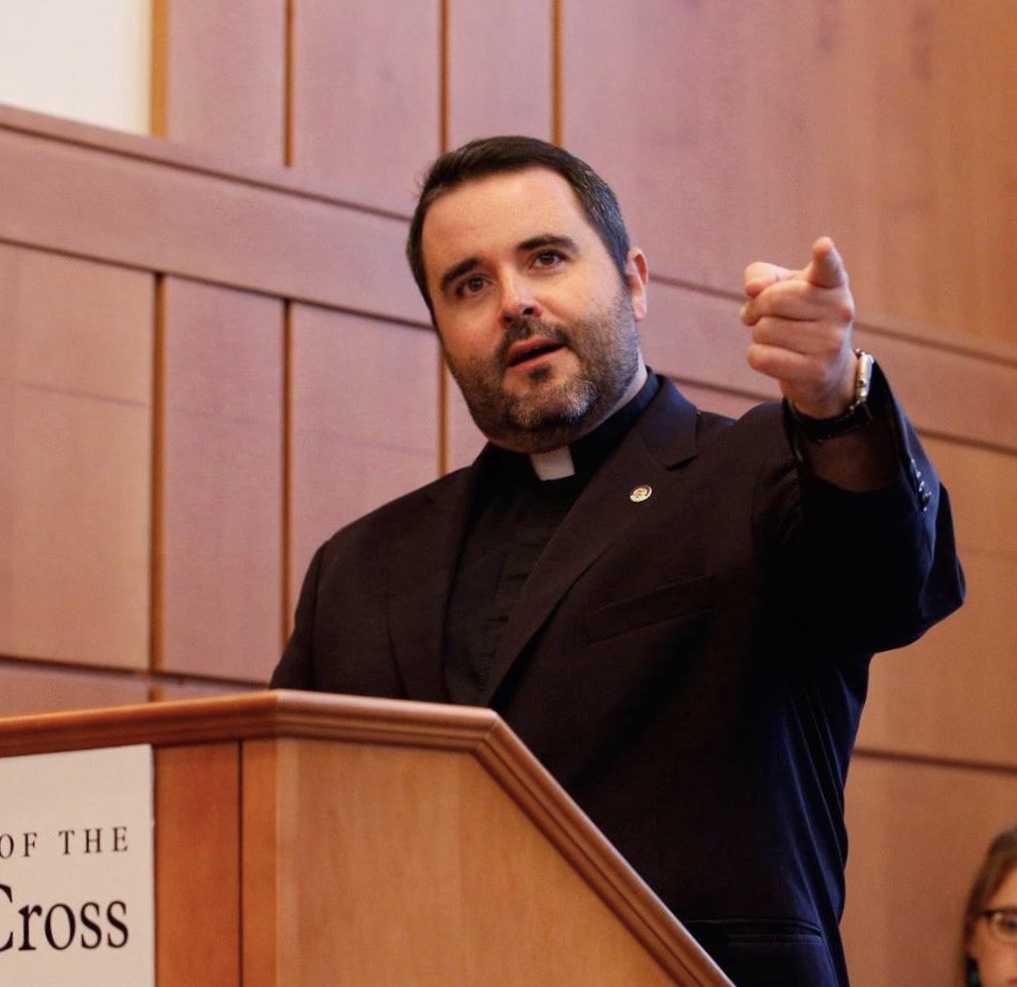 Vice President Academic – Michael Rogers, S.J. (2019 – 2021)
Fr. Michael Rogers, S.J. graduated from the College of the Holy Cross in 2002 and entered the Jesuits in August of the same year. Michael has a master's degree in philosophy from Saint Louis University as well as an S.T.B. and an S.T.L. from Pontifical Gregorian University in Rome. Michael spent three years teaching theology and coaching tennis at Boston College High School from 2010-2012 and served as the coordinator for the Jesuits in the United States for World Youth Day in Rio de Janeiro, Brazil in 2013. He also worked on the pastoral staff, hearing confessions and saying mass, at the Church of the Gesú, the mother church of the Jesuits in Rome, from 2013 – 2015. In addition to his work in ministry and education, he has written both for America Magazine and the Huffington Post along with being an occasional commentator for Vatican Radio, Euronews, the Catholic News Service, and the Canadian Broadcasting Company. From 2015-2018 he was a fellow at the McFarland Center for Religion Ethics and Culture at the College of the Holy Cross. He is currently a PhD Student at Regis College where he looks into all of the peculiarly Catholic forms of piety. He is the proud parent of several succulent plants.
Vice President External – Samuel Needham (2019-2021)
Vice President Conferences (Interim) – Carolyn Mackie
For biography see: Wycliffe Rep .
Program Representatives
Bible – Paul Kye (2019-2021)
History – M.J. Perry (2018 – 2020)
Theology – Samuel Needham (2019-2021)
For biography see: Vice-President External
Contextual – Maureen Ononiwu (2019-2021)
Pastoral –Beth Anne Fisher (2019-2021)
Master of Theology – Vacant
Master of Arts- Hannah Ferguson (2019-2021)
Doctor of Ministry – Vacant
College Representatives
Emmanuel – Jordan Balint (2019-2021)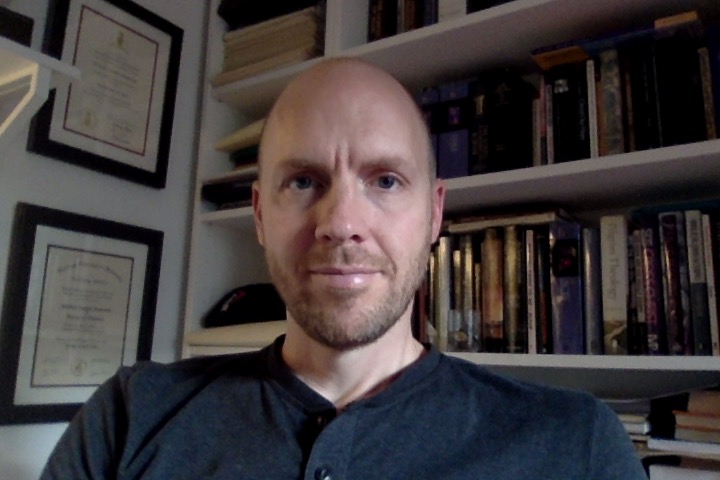 Knox – Mike Anderson (2018-2020) I'm a third year PhD student, studying the ecclesiology of British theologian P.T. Forsyth.  It's a privilege to represent Knox students on the TGSA board, and I hope our work enhances the experience of all TST grad students.  In my spare time, I'm involved in a multi-decade project of raising a family, and I get out on trails whenever I can.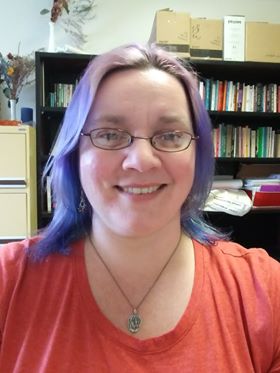 Regis – Meghan Bowen (2019-2021)

Meghan Bowen is a second-year PhD student at Regis. Her research interests focus on Roman Catholic sexual ethics, in particular their relationship to the sacramental theology of marriage. Previous work has included an articulation of a positive masculine identity informed by Christian theology; studies of the Catholic marriage rite and the Orthodox rite of crowning; and the need to develop a stronger understanding within Catholic sacramental theology of the spirituality of marriage. Before beginning studies in theology, Bowen earned degrees in music performance and in ethnomusicology. Aside from her academic pursuits, she enjoys sewing and embroidery, watching war movies, and geeking out over liturgy.
St. Michael's – Mariia Ivaniv (2019-2021)
Trinity – Vacant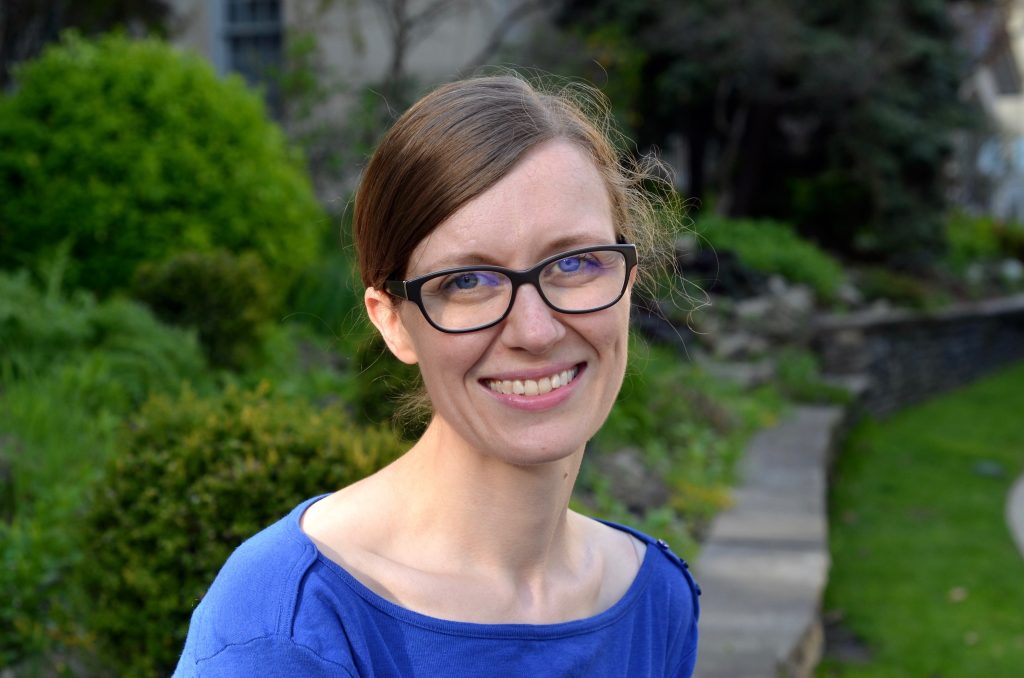 Wycliffe – Carolyn Mackie (2018 – 2020)

My research focuses on time, self, and Incarnation in Kierkegaard. When I'm not doing schoolwork, you might find me ogling cute animals on Instagram, playing DnD, or weeping quietly about life's beauty and pain.
Non-Voting Officers and Guests
Secretary – Leanne Ketcham
Returning Officer – Vacant
UTSU Director – Vacant
ICS Delegate – Vacant
Advocacy Officer- Vacant
Social Chair- Samuel Needham