Executives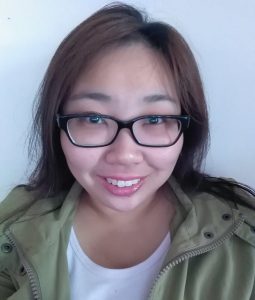 President – Fiona Li (2018 – 2020) Fiona is a second year PhD student at Regis College. She studies Asian feminist theology and Mariology, and loves the colour pink. She looks forward to the day that she can respond to students' nicely worded emails with:
"okay.
Sent from my iPhone."
Treasurer – Leanne Ketcham (2018 – 2020)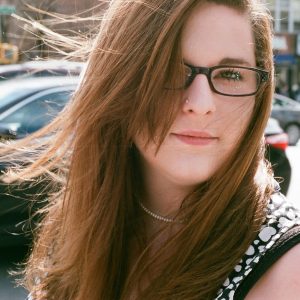 Vice President Academic – Emma CW Ceruti (2018 – 2020)
Emma CW Ceruti is a second year PhD student at Emmanuel College. She is working with Professor Thomas Reynolds on disability theology. She received her MA from Union Theological Seminary in the City of New York in 2016. She is from Indianapolis, Indiana but has lived all over the world. Emma enjoys taking long walks with her dog Lucy, coloring, reading Harry Potter, and playing the baritone saxophone. She is excited for the 2017-2018 school year and all that it has to offer.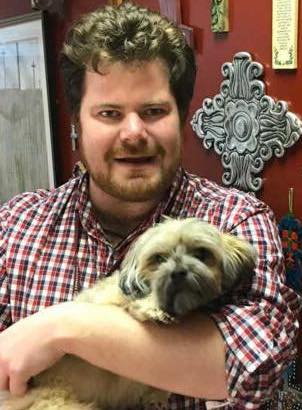 Vice President Conferences – Liam Farrer (2018 – 2020) Liam Farrer is a fourth year PhD student at Regis College. His research focuses on the relationships between sacraments and deification in Thomas Aquinas' biblical commentaries. He is a Calgarian, a cradle Catholic and a big fan of Carmelite spirituality. In his limited spare time, he enjoys watching and playing baseball, and ultimate, playing guitar, reading comics and most things related to Arthurian legends. He also likes writing bios about himself.
Vice President External – Michael Rogers (2019-2021)
Program Representatives
Bible – Vacant
History – MJ Perry (2018 – 2020)
Theology – Sam Needham (2019-2021)
Contextual – Vacant
Pastoral –Beth Anne Fisher (2019-2021)
Master of Theology – Vacant
Master of Arts- Vacant
Doctor of Ministry – Vacant
College Representatives
Emmanuel – Jordan Balint (2019-2021)
Knox – Mike Anderson (2018-2020) I'm a PhD student studying theology and preaching. As a pastor, I am deeply interested in the nature and life of the church, especially the role of preaching in the spiritual and theological formation of its members. I love the outdoors, old country music and babies. It's a privilege to represent Knox College grad students on the TGSA board, and to work with others to try to make the graduate student experience at TST all that it can be.
Regis – Meghan Bowen (2019-2021)
St. Michael's – Mariia Ivaniv (2019-2021)
Trinity – Vacant
Wycliffe – Carolyn Mackie (2018 – 2020)
Non-Voting Officers and Guests
Secretary – Leanne Ketchum
Returning Officer – Vacant
UTSU Director – Vacant
ICS Delegate – Vacant
Advocacy Officer- Vacant
Social Chair- Samuel Needham