Executives
President – Mia Theocharis (2020 – 2022) Mia is a second year PhD student at St. Michael's College. She studies historical theology, specifically Jewish-Christian relations. Her research focuses on the 19th to 21st century with special attention to the Holocaust. She is interested in the encounter between Judaism and Christianity (particularly Catholicism) within the context of the Second World War (before and after); considering especially the history of Christian anti-Judaism.
Outside of academia, Mia enjoys travelling, the Boston Bruins and spending time with family and friends.
Treasurer – Hannah Scanlon (2020 – 2022)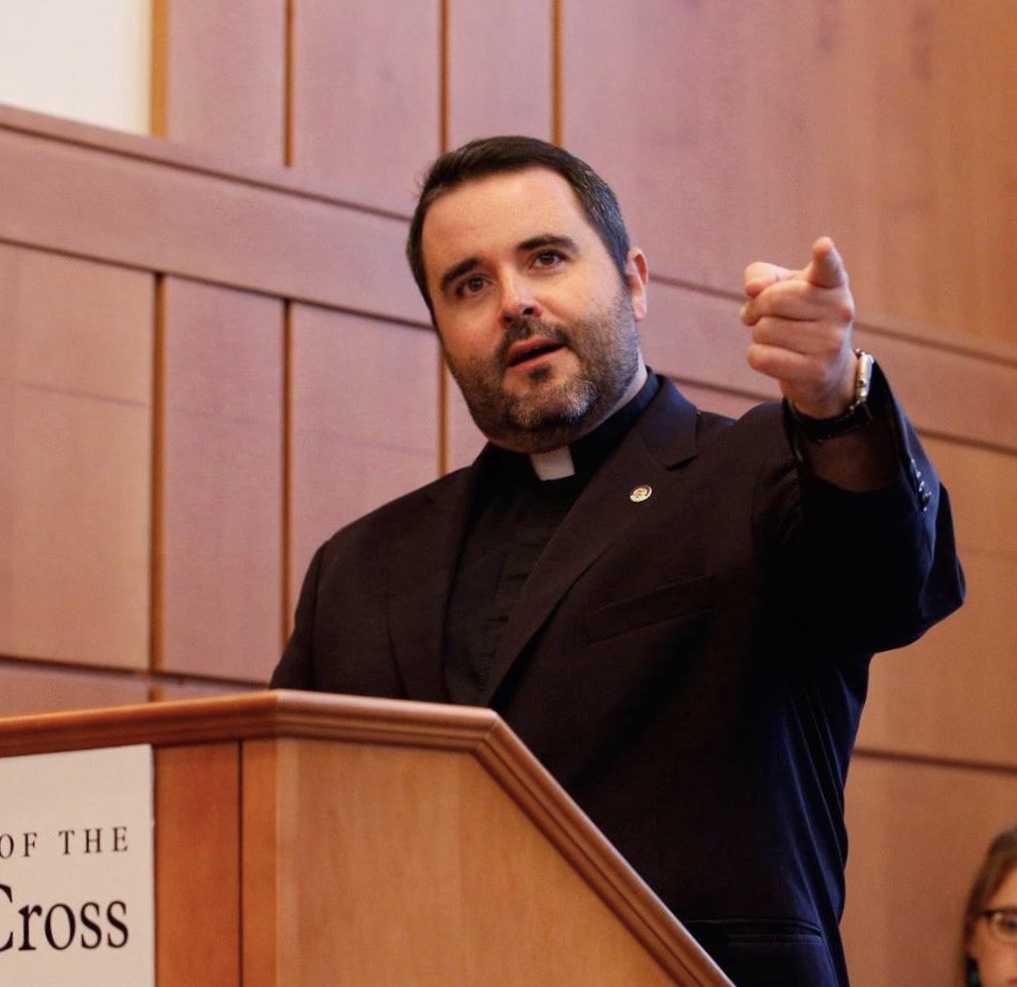 Vice President Academic – Michael Rogers, S.J. (2019 – 2021) Fr. Michael Rogers, S.J. graduated from the College of the Holy Cross in 2002 and entered the Jesuits in August of the same year. Michael has a master's degree in philosophy from Saint Louis University as well as an S.T.B. and an S.T.L. from Pontifical Gregorian University in Rome. Michael spent three years teaching theology and coaching tennis at Boston College High School from 2010-2012 and served as the coordinator for the Jesuits in the United States for World Youth Day in Rio de Janeiro, Brazil in 2013. He also worked on the pastoral staff, hearing confessions and saying mass, at the Church of the Gesú, the mother church of the Jesuits in Rome, from 2013 – 2015. In addition to his work in ministry and education, he has written both for America Magazine and the Huffington Post along with being an occasional commentator for Vatican Radio, Euronews, the Catholic News Service, and the Canadian Broadcasting Company. From 2015-2018 he was a fellow at the McFarland Center for Religion Ethics and Culture at the College of the Holy Cross. He is currently a PhD Student at Regis College where he looks into all of the peculiarly Catholic forms of piety. He is the proud parent of several succulent plants.
Vice President External – Samuel Needham (2019-2021)
Vice President Conferences – Nathan Williams (2020-2022)

Program Representatives
Bible – Vacant
History – Vacant
Theology – Samuel Needham (2019-2021)

Contextual – Maureen Ononiwu (2019-2021)
Pastoral – Vacant
Master of Theology – Vacant
Master of Arts – Vacant
Doctor of Ministry – Vacant
College Representatives
Emmanuel – Jordan Balint (2019-2021)
Knox – Vacant
Regis – Vacant
St. Michael's – Vacant
Trinity – Vacant
Wycliffe – Hannah Scanlon (2020-2022)
Non-Voting Officers and Guests
Secretary – Vacant
Returning Officer – Vacant
UTSU Director – Vacant
ICS Delegate – Vacant
Advocacy Officer – Vacant
Social Chair – Samuel Needham
Chief Returning Officer for the 2020 Elections –Fiona Li